At Paint FX we understand the importance of communication. With each job you will be provided direct contact with the project manager to ensure all your concerns are addressed. Our uniformed professionals will ensure you know who is working on your property.
Our attention to detail will provide you with the best quality painting experience. Paint FX aims to interfere as little as possible so that you can continue life as usual. Your property will be left as tidy as possible with all materials being stacked neatly at the end of each day.
We also provide project advice and unique specialty finishes to enhance your home or premises.
Advice on colours and textures to give a harmonious and contemporary look to spaces and features
Creative designs to create and enhance your personal style
Feature walls
Dated kitchen or bathroom cabinets refurbished to look modern and stylish
Colour washing
Marbling e.g. Plain plastered pillars made to look like marble
Antiquing e.g. New paintwork made to look antique
Wooden fire places made to look like stone
Wooden and concrete floors designed and painted to look like slate tiles
Specialty metallic paint finishes (using high tech process)
Preparation
At Paint FX, we know that an outstanding painting job starts with excellent prep work of the surface to be painted. We'll wash the surface thoroughly, sand and scrape the surface where necessary. We'll also ensure holes and gaps are filled and sealed before applying top coat paints.
Premium Quality Paint
At Paint FX, we'll paint your residential property with top quality paint products. These will last longer and provide a more durable surface able to withstand regular cleaning without degrading the appearance of your investment.
Quality Application
Our team are experienced, skilled, fully trained painting professionals who use the best techniques to ensure a smooth, flawless finish on any type of surface.
Quality Control
At Paint FX, we'll ensure quality at every step of the project thanks to regular supervision of the job processes and a thorough inspection and review of all projects before hand over.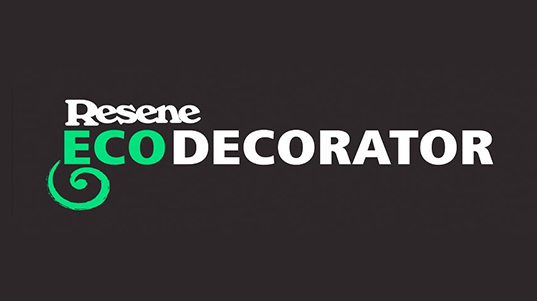 Environmentally Safe
Paint FX is proud to be part of the The Resene Eco.Decorator programme. This has been designed to recognise a nationwide network of environmentally responsible, quality focused painting contractors. This includes principles of practice, sustainable work practices, waste management, project plans and project sign off processes.
The importance of the home can not be understated. For most New Zealanders this is their primary investment and a professional paint job is required to reflect that. Paint FX works with you to deliver the product you want. Our Customer Service Guarantee will have you assured that the job is not only completed to our high standards but yours too. All Paint FX work carries with it a 2 year Guarantee so you can rest easy.